RESOLUTION OF THE STRATEGIC DIRECTORATE OF THE RED BRIGADES: FEBRUARY 1978: PART 5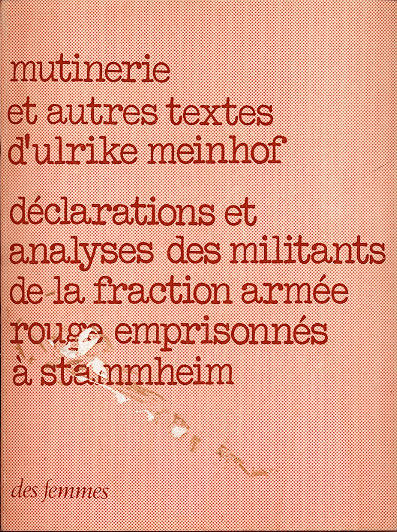 5: RIGID CENTRALIZATION OF THE STATE STRUCTURE UNDER THE CONTROL OF THE EXECUTIVE
The rigid centralization of the vital centers of the State in the hands of the imperialist bourgeoisie, through its bureaucracy is a necessary condition for its restructuring: only in this way, is it possible to control the particular tensions of the area, resolving and subordinating them within the global imperialist plan. Therefore, in the various nation States, we are seeing a progressive reduction in the power of Parliament and the strengthening of that of the executive.
In the bourgeois constitutional State, the parliamentary institution is the forum which is supposed to mediate the "struggle" between the parties, establishing a synthesis between the various particular interests of the territory of which the parties are an expression; but that appears to be insufficiently "manageable" for imperialism, and therefore it is an inefficient instrument for the realization of its policies.
The Executive, however, to the degree that it is directly controlled and formed by the imperialist political personnel, is much more efficient in this task.
We are seeing a reversal of roles: the State is known in the liberal-democratic tradition as an expression of the various parties, but now the parties are becoming "expressions" of the State; and the Executive is no longer the political expression of the relations of force within Parliament but the "foreign" instrument of the interests of the imperialist bourgeois in the national zone. It is now the State which uses the parties, revitalizing them via public financing, and they serve to mobilize and organize the masses around its policies.
With the affirmation of the imperialist State, the process of nationalization of society described by Ulrike Meinhof comes to its conclusion: "…the complete penetration of all relationships by the market and the nationalization of society by repressive and ideological state structures leave no place and no time about which you can say: this is my starting point."1
However, at the same time, it is precisely the global character, totalitarian and totalizing of this domination, which creates an irresolvable fracture between the "apparatus" and "civil society", and the two stand opposed in their antagonistic interests. Thus from the standpoint of the proletarian struggle, the nationalization of society, represents, despite itself, a powerful factor in the unification and simplification of the mediations, and even in the reinforcement of its revolutionary and anti-imperialist character.
1: See translation in The Red Army Faction, a Documentary History: Volume 1: Projectiles for the People, J. Smith, Andre Moncourt. PM Press, 2009. pp 405. Translators note.