Brief History of the Revolutionary Communist Movement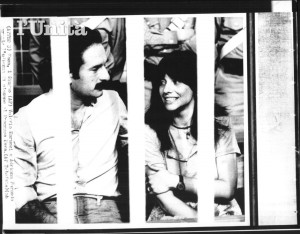 The Revolutionary Communist Movement appears in the Winter of 1979 as the signature for some armed actions carried out in the context of the "housing struggle".
The first action of the MCR is a raid on the Union of Small Real Estate Owners in Rome in November 1979. This is followed by:
-A raid on the real estate office of Settimio Imperi, who is knee capped and threatened (22-12-79)
-Arson attacks on the cars and property of real estate speculators;
-A raid on the real estate office of Colombo Masi, who avoids the destruction of his office in exchange for the promise to rent and not sell his properties.
At the end of February 1979, following political disputes some militants (including Valerio Morucci and Adriana Faranda) exit the Red Brigades. Their positions are presented in the document Fase: passato, presente e futuro. Between February and March 1979, they along with some former militants of the Revolutionary Communist Committees, the Armed Communist Formations and the area of Worker's Autonomy more generally, create the Combatant Communist Movement (MCC), a formation which soon joins the MCR.
In April 1979, following the arrests sustained by the organization, some militants deprived of their points of reference form their own organization. They are responsible for the following actions:
-The raid on the Gabetti real estate company (25-11-1979)
-An attempted arson of carabinieri vehicles at a garage in Via Calsilina (Rome, January 1980)
The positions of this group are asserted in the document "Communique no.1 of the Nuclei for the Constitution of the Revolutionary Communist Movement".
In July 1980, the organization holds a conference in Rome, and decides to articulate its organizational structure on three fronts, prisons, mass work in the territory, and propaganda. It is at this juncture that the document "language and practice" is formulated.
On the 13th of November 1980, following a bank expropriation in Aquila, some militants of the organization encounter a police checkpoint near Cassino. There is a clash in which Claudio Pallone and Arnaldo Fausto Genoino are killed. This incident marks the end of the MCR.
The state investigates 67 people for involvement in the MCR